Album review: La Scena Musicale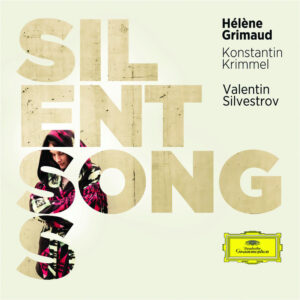 This new CD from Deutsche Grammophon features the Five Songs and some of the Eleven Songs by Valentin Silvestrov, one of Ukraine's leading composers. Initially an exponent of the so-called Kiev Avant-Garde, which developed around the 1960s, Silvestrov has known greater success in the style he himself refers to as "meta-music"—metaphorical music. In Silvestrov's writing, a touching lyricism of Mahlerian inspiration and contemporary colours coexist: the language of this style is universal and precisely meant as an instrument from which the listener can give his own meaning to the music.
Art can be a metaphor, and this album brilliantly captures its potential. It is imbued with an indefinite nostalgia; it offers a narrative taste that brings us great artistic pleasure. In these songs, the texts are derived from renowned authors of Russian (Pushkin, Mandelstam, to name a few), Ukrainian (Shevchenko) and English (Keats and Shelley) literature.